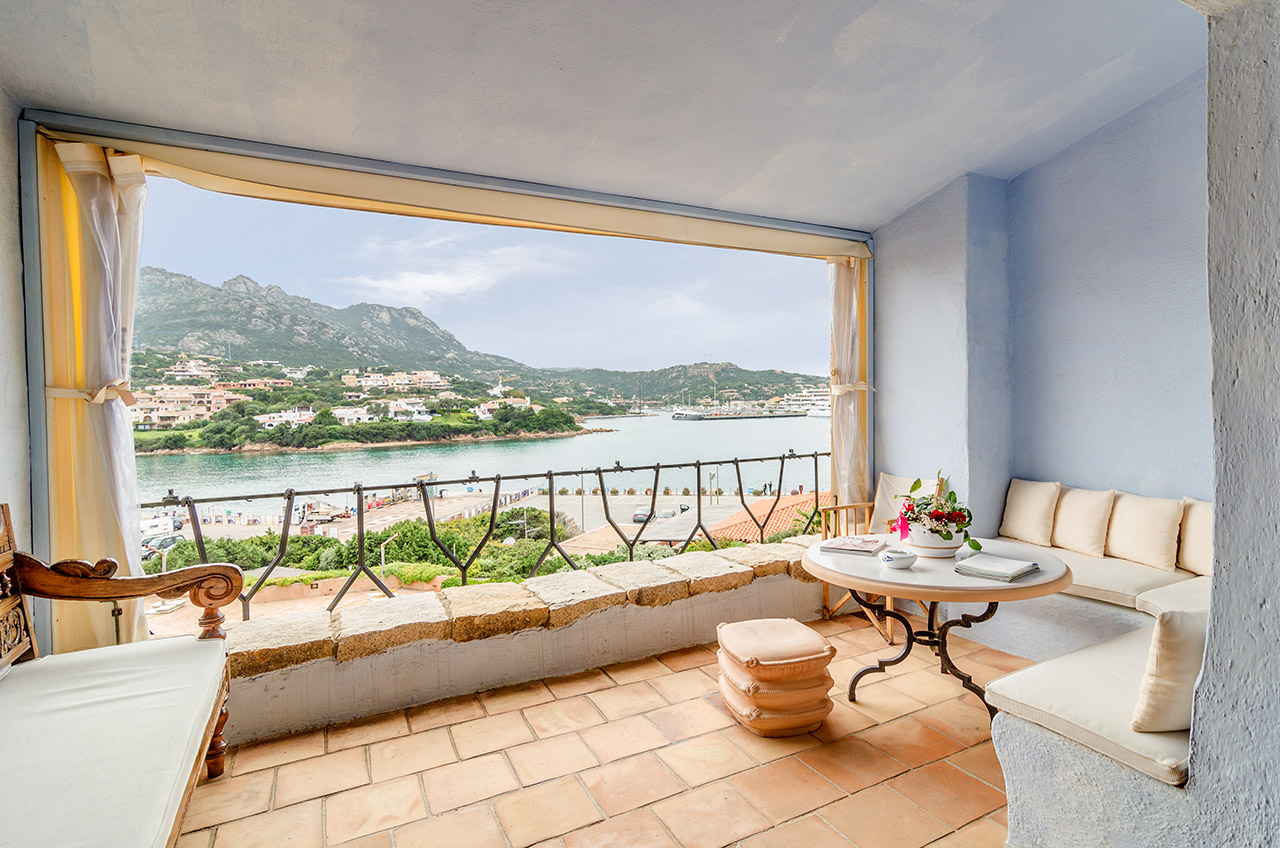 Description
Designed by famous architect Savin Couelle "La Capitaneria" is one of the most prestigious Condo of Costa Smeralda. The apartment, with vaulted roofs, has a beautiful view of the Old Port and consists of a living, kitchen, two bedrooms, two bathrooms and a large veranda. Shared pool and garage.
All data and measurements on the website have informational value.
Durio Immobiliare
di Giulio Maria Durio

La Residenza Sul Porto
Via Porto Vecchio
07021 Porto Cervo (ot)
Sardinia, Italy

Telefono: +39 0789 92519
Cellulare: +39 335 20 6609
E-mail: info@gmdurio.it
P.IVA: 00229080031
Key features
Exposure: West

Bedrooms: 2

Bathrooms: 2
EPC:
Other features
Air conditioning.
The area: Porto Vecchio
Its pier hosts large yachts and affords marvelous walks among the boats at anchor and the new Promenade du Port, the shopping center, bars, restaurants and lots of designer and trendy boutiques. On top of the higher rim of the surrounding hills a few outstanding villas overlook the cove.